Sierra Service Project is an independent 501(c)(3) nonprofit organization incorporated in the state of California. Participant fees cover 70% of SSP's operating costs; the remaining balance comes from donations from individuals, churches, businesses and foundations. Without these donations, we would have to raise our fees by at least $150. See the bottom of the page for a list of our current grant providers.
2016 Summer Report
See the impact of Sierra Service Project's 41st Year of Service in the 2016 Summer Report.
Scholarships
Scholarships are an important part of SSP's mission, allowing more youth the opportunity to serve. In 2017 we plan to give $30,000 in scholarships to low-income teens.
Financial Transparency
SSP's tax identification number (EIN) is 68-0222320. We believe in financial transparency; information about us can be found on the independent informational service GuideStar. Download SSP's 2015 Form 990 and 2015 Annual Report which includes statements from our independent auditor. Our 2016 fiscal year was from October 1, 2015 to September 30, 2016.
As a 501(c)(3) nonprofit organization, Sierra Service Project's financial information is open to the public. If you have any questions about SSP's finances, please email or call us at (916)488-6441.
2015 Fiscal Year Expenses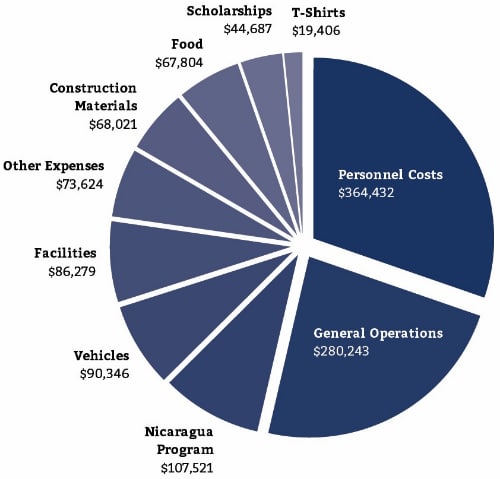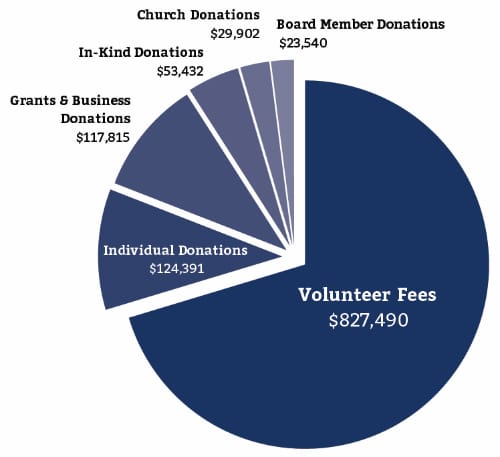 Current Grant Providers and Business Matching Donors