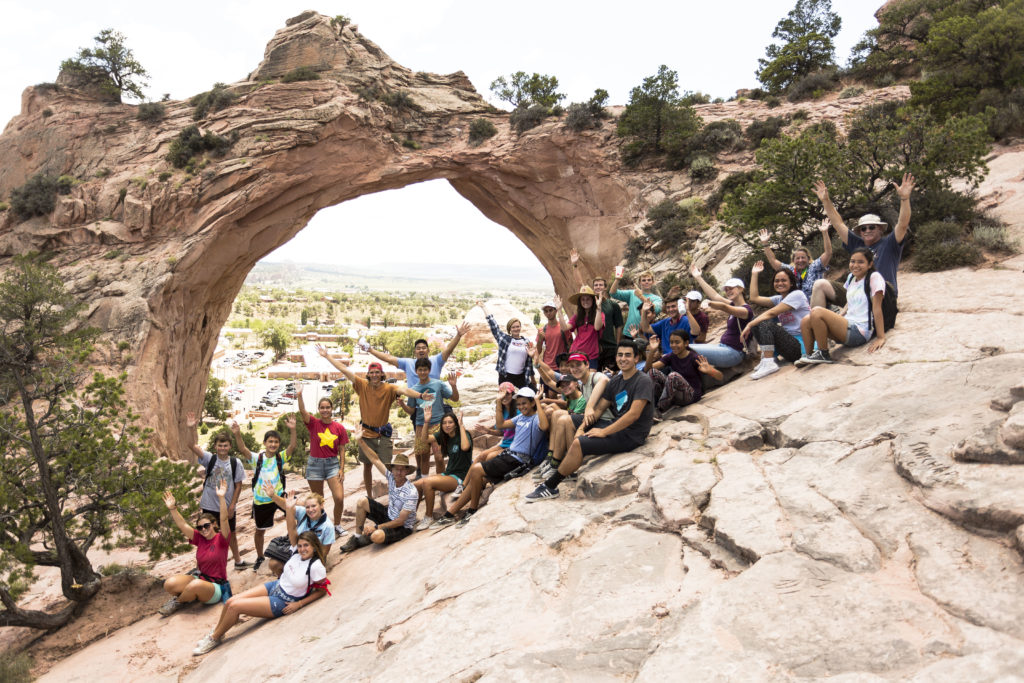 Intergenerational Program
SSP has always encouraged healthy relationships between people of different ages. We all have a wealth of unique experiences, which benefit the greater community when shared with others.
For the third year as part of our 2019 summer program, we are thrilled to offer two intergenerational sessions, open to volunteers age 12 and up.
At this session, volunteers will have more opportunities to take an active role in the spiritual program if desired. This is a chance for your group to both grow in teamwork and collaboration, as well as leadership.
Number of Participants
To maintain the sense of community fostered at SSP, we will cap this program at 60 volunteers.
Eligibility: Who Can Participate?
Anyone age 12 and up may attend the intergenerational session. Adult groups, college groups, staff alumni, families, youth groups, and groups with a mix in ages are all welcome to participate. Youth volunteers entering 9th grade or higher may sign up as individuals if they wish, as can individual adults. Anyone 18 years or older attending this program must undergo a national criminal background screening before June 1st.
We ask that anyone attending this program keep an open mind – it will not be a traditional SSP week! There will be volunteers of all ages present, as well as a mixed level of SSP experience.
Session Length
The intergenerational session will run for five nights, from Sunday afternoon through Friday morning.  The daily and weekly schedule of this program will look very similar to the High School program.
Dates & Locations
We will offer two intergenerational sessions in Tsaile, AZ in 2019.
Week 6: July 28 – August 2
Week 7: August 4-9
2019 Summer Downloads
*2018* Summer Preparation Packet: contains suggested packing list, information about the dress code, work projects and medical form. 2019 Prep Packet will be available in the spring.