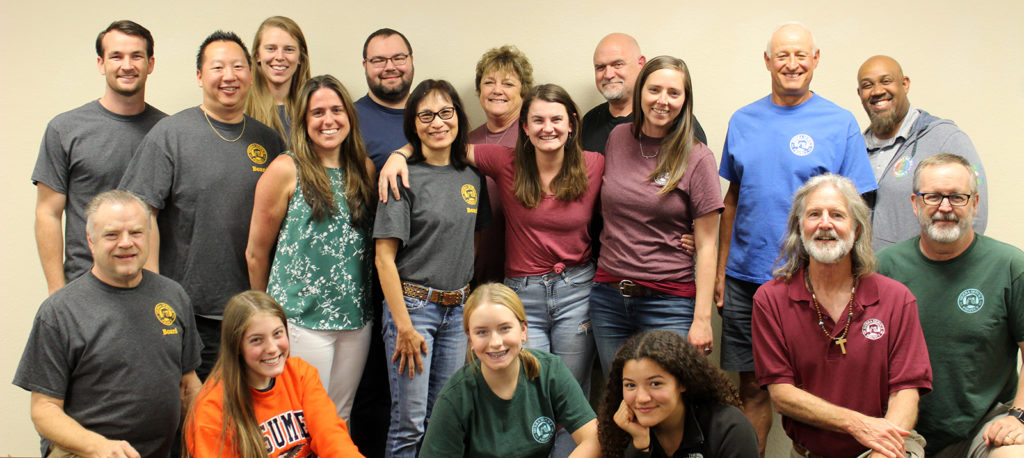 Sierra Service Project is guided by a qualified and active executive board. All board members have past experience working with youth and a close association with Sierra Service Project, either as a youth participant, staff member, or adult leader. Board members possess a very diverse range of professional qualifications and bring expertise to the board from the areas of youth ministry, education, accounting and finance, business management, and law. All board members contribute financially to SSP, and all give generously of their time.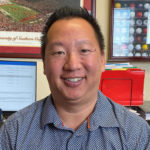 Franklyn Shen
President
Arcadia, CA
Franklyn has been the Business Manager for Saint Mark's School for the past 27 years.  He has also been the Director of Youth and Young Adult Ministries at the Church of the Good Shepherd United Methodist in Arcadia for the past 20 years. Franklyn has led 19 SSP trips for his church, and they have included his wife, sister-in-law, nieces, and two daughters. His youngest son and his nephew can't wait until they are old enough to go on SSP!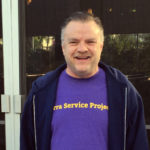 Peter Williams
Vice-President
Torrance, CA
Peter worked for 30 years at Hughes Aircraft and Boeing in their Satellite Development Center retiring in 2017. He is a graduate of California State University, Long Beach holding a Bachelors degree in Electrical Engineering. In addition to serving on the SSP board and sharing his carpentry and leadership skills he also serves on the Shared Bread committee in Redondo Beach and is a project manager at San Pedro UMC where they are working on building permanent supportive housing. Peter and his family have participated in SSP as volunteers for the last 10 years.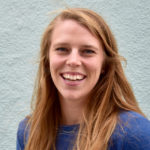 Rachel Mellby
Treasurer
San Francisco, CA
Rachel serves as the Director of Finance of Open Door Legal, a legal-aid not-for-profit in San Francisco that is pioneering the country's first system of universal access to civil legal representation. Rachel has spent her career focused on serving non-profit accounting and finance teams, believing that the accuracy and integrity of the financial operations are paramount to effective organizations. Rachel previously worked in the audit practices of Grant Thornton LLP and Capin Crouse LLP, and she is a Certified Public Accountant in the State of California.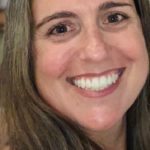 Kim Furnari
Secretary
Seattle, WA
Kim is a Key Account Sales Manager at Brooks Sports in Seattle WA. She is a long time Episcopalian and was a member at Faith Episcopal Church in Cameron Park before moving to Seattle. She was very active in the youth group program as well as leading the SSP ministry there. She has not found a church yet in Seattle but has co-founded a group to take youth to SSP in the summer called Church of Chuck and Kim. When not on the road for work Kim finds time to run and do Orange Theory classes.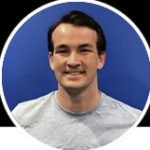 Dylan Ackerman
San Mateo, CA
Dylan is an SSP staff alumni who currently works in civic integrity at Facebook. Previously he was a business analyst with Deloitte, and an environmental science teacher with Teach for America in Philadelphia. He spent three years on staff as a food service coordinator, spiritual life coordinator, and site director. He participated in SSP when he was in high school with his youth group from the United Methodist Church of Thousand Oaks.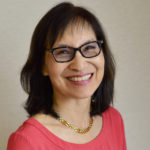 Cindy Chow-Snavely
West Covina, CA
Cindy is a Human Resources Manager at Tokio Marine HCC, a provider of specialty insurance. As a member of Church of the Good Shepherd in Arcadia, she enjoys teaching Sunday School, helping with VBS, and creating costumes for the Christmas Eve family pageant. She and her husband have been SSP counselors, and their son and daughter participated in SSP throughout their high school years.
Rev. Mark Cordes
San Francisco, CA
Mark is the Pastor of Park Presidio Methodist Church in San Francisco. Mark's previous career in business often comes in handy when it's time to fix a sink, read a financial report, or work with HR issues. Mark's Methodist formation was at Wesley Theological Seminary in Washington DC and he completed his seminary education many years later at the Graduate Theological Union.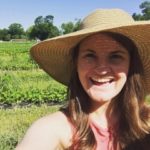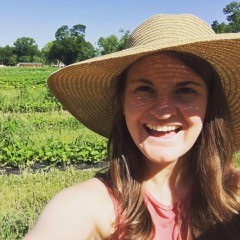 Jessie Fossenkemper
Cincinnati, OH
Jessie is an SSP staff alumni who participated as a volunteer in high school with Gilbert UMC in Phoenix, Arizona. She now lives in Ohio and works as the Community Partnership Manager for the Freestore Foodbank, as well as at the Ronald McDonald House as the Guest Services Manager.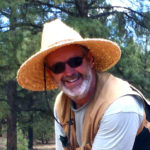 Russ King
Thornton, CA
Russ is a licensed Mechanical Engineer specializing in residential HVAC design and energy code compliance. He graduated from Humboldt State University, where he met his wife Patty. He has been an SSP adult leader for nine years. Both of his sons, Connor and Mitch were SSP youth volunteers. He and Patty are the lead SSP coordinators for Point Pleasant United Methodist Church in Elk Grove, CA.
Moe Leneweaver
Leadville, CO
Moe lives in Denver and currently works as Director of Development for the High Mountain Institute, an accredited, not-for-profit independent school and gap year provider. Moe served for three years on SSP summer staff with the Yurok Tribe in Wautec, CA and in South LA. As a youth Moe attended SSP with Dayspring UMC in Phoenix.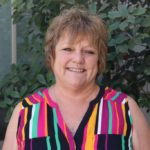 Deb Manahan
Valencia, CA
Deb is a newly retired educator that has had SSP in her life for almost 20 years. Although she has no children of her own, the Valencia United Methodist Youth have continued to call her "Momma Deb" since her first SSP experience. Deb's life was transformed during her first experience at SSP and it has become her life long faith passion. Her favorite project is roofing and will never forget her first SSP team….Red Hot Roofers! She is so blessed to be a part of an extraordinary Board of Directors that truly has the heart, drive, and a passion for the mission of SSP.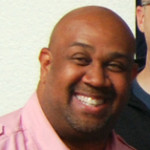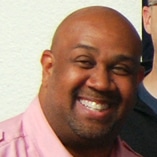 Rev. Royce Porter
Los Angeles, CA
Royce is a California native and graduate of California State University, Los Angeles. He has a Master of Divinity Degree from Claremont School of Theology. He is currently the senior pastor the Crenshaw United Methodist Church in Baldwin Hills, California. Royce is married and has four children.
Rev. Daniel Ross-Jones
Palo Alto, CA
Daniel is Associate Conference Minister of the Northern California Nevada Conference of the United Church of Christ. He has previously served local congregations, universities, and regional church settings in youth, campus, young adult, and community ministries. He is a graduate of Carthage College, McCormick Theological Seminary, and studies nonprofit administration at San Francisco State University.
Rob Taylor
Poway, CA
Rob recently retired from Science Applications International Corp. where he managed research projects in solar, wind and hydrogen energy. He is a graduate of Cal Poly Pomona and is a licensed Mechanical Engineer. His father and grandfather were carpenters instilling in him a love for building. He was a youth recreation leader during college. He and his wife Shirley have a son and three daughters. Rob is currently serving Hope UMC in San Diego, as a high school Sunday school teacher and SSP Counselor for the past 15 years.
Chuck Schaller
Carmichael, CA
Chuck recently retired as a construction company executive after 43 years building water treatment facilities throughout California. He is a graduate of UC Davis and a licensed civil engineer. He is a member of St. Michael's Episcopal Church in Carmichael, CA. Chuck has been an adult counselor for two generations of SSP youth. He and his wife Arleen have three daughters all whom attended SSP as youth.
Molly Leach
Davis, CA
Molly is a senior that attends SSP with the First United Methodist Church of Loomis. She has been to four SSP trips to Tsaile, San Diego, Spokane, and Chiloquin. Molly is a 2nd Degree black belt and loves to dance.
Tiye Kurtz-Miott
Alameda, CA
Tiye is a Senior at Alameda Science & Technology Institute and has attended Sierra Service Project with Lake Merritt United Methodist Church. She has done work with SSP in San Diego. Tiye is passionate and involved in youth activism around Climate Change and Equal Rights. She is the Vice President of fundraising at Alameda Science & Technology Institute. Additionally she is the President of her school's coding club, Girls Who Code, and ASL (American Sign Language) club.
Amanda Smith
Elk Grove, CA
Amanda Smith is a senior that attends SSP with Point Pleasant United Methodist Church. Amanda has been on three SSP trips to Spokane, Tsaile, and Chiloquin. Amanda enjoys coming to SSP for the friendships she has made, the memories that last a lifetime, and because she loves to work hard among her peers.
Board Meetings and Committees
The Sierra Service Project Board of Directors meets in person four times annually for one or two-day sessions. Between meetings, board business is conducted via teleconference. Standing board committees include: Outreach, Resource Development, Personnel, Finance, and Governance & Nominations.
Interested in Board Service?
SSP is always looking for individuals to serve on our Board of Directors. Candidates must be passionate about serving teens and strengthening low-income communities throughout the Western United States.
The SSP Board focuses on fundraising, strategy, and governance. Our organization needs diversity in its Board – diversity of life experience, background, skills, religious affiliation, age, gender, and ethnicity. If you live in the western United States and are passionate about SSP's mission, this could be a great volunteer opportunity for you. Board meetings occur four times a year, with hour-long committee calls every month. Terms are three years generally beginning October 1.
If you would like more information about Board service, responsibilities and time commitments, please contact Megan Walsh, SSP's Executive Director, at 916-488-6441.