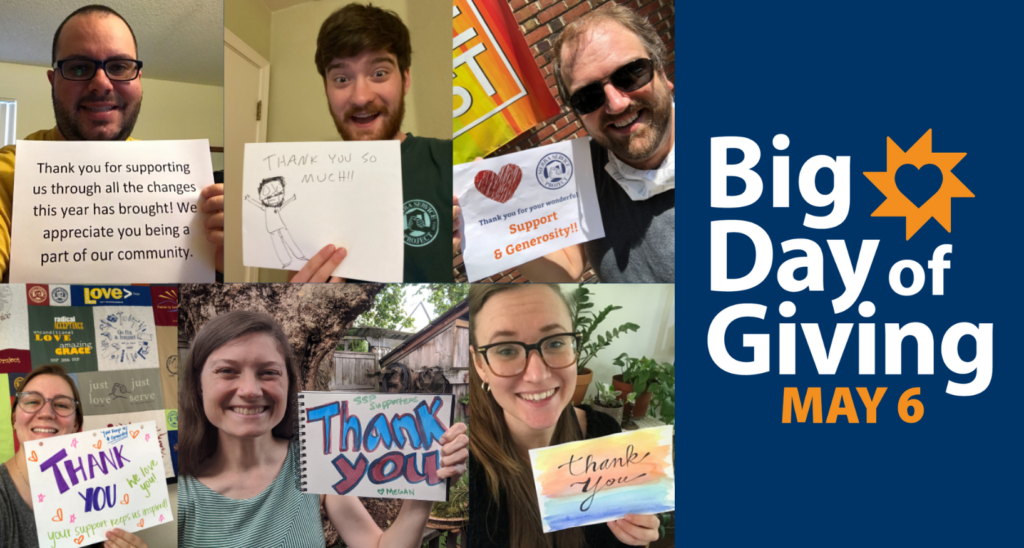 Please Contribute to SSP's Success this Spring
We invite you to support our mission this spring as we join the Greater Sacramento Region in the Big Day of Giving! We're joining other nonprofits throughout the region to celebrate our supporters and raise money for our youth and partner communities. This spring, we hope to raise $35,000.
You can contribute your Big Day of Giving donation anytime between now and Midnight on Thursday, May 6th. Learn more about the 2021 programs you'll be powering with your gift.
Sierra Service Project is an independent 501(c)(3) nonprofit organization incorporated in the state of California. All donations to SSP are fully tax deductible. Learn about SSP's finances.
Want to give monthly to SSP? It's easy and powerful. Join over 150 monthly donors in supporting SSP throughout the year.