Join us for volunteer service in the neighborhoods of North Sacramento and Rancho Cordova, both an easy drive from anywhere in Northern California. This work is made possible through generous support from the City of Rancho Cordova and Wells Fargo Bank. Weekday and weekend days of service are available for individuals, church, school, and other community groups, and corporate teams. Includes lunch, a t-shirt, tools, work supervision, a community orientation, and lots of hard, fun work!
Contact us at (916) 488-6441 or Sacramento@SierraServiceProject.org.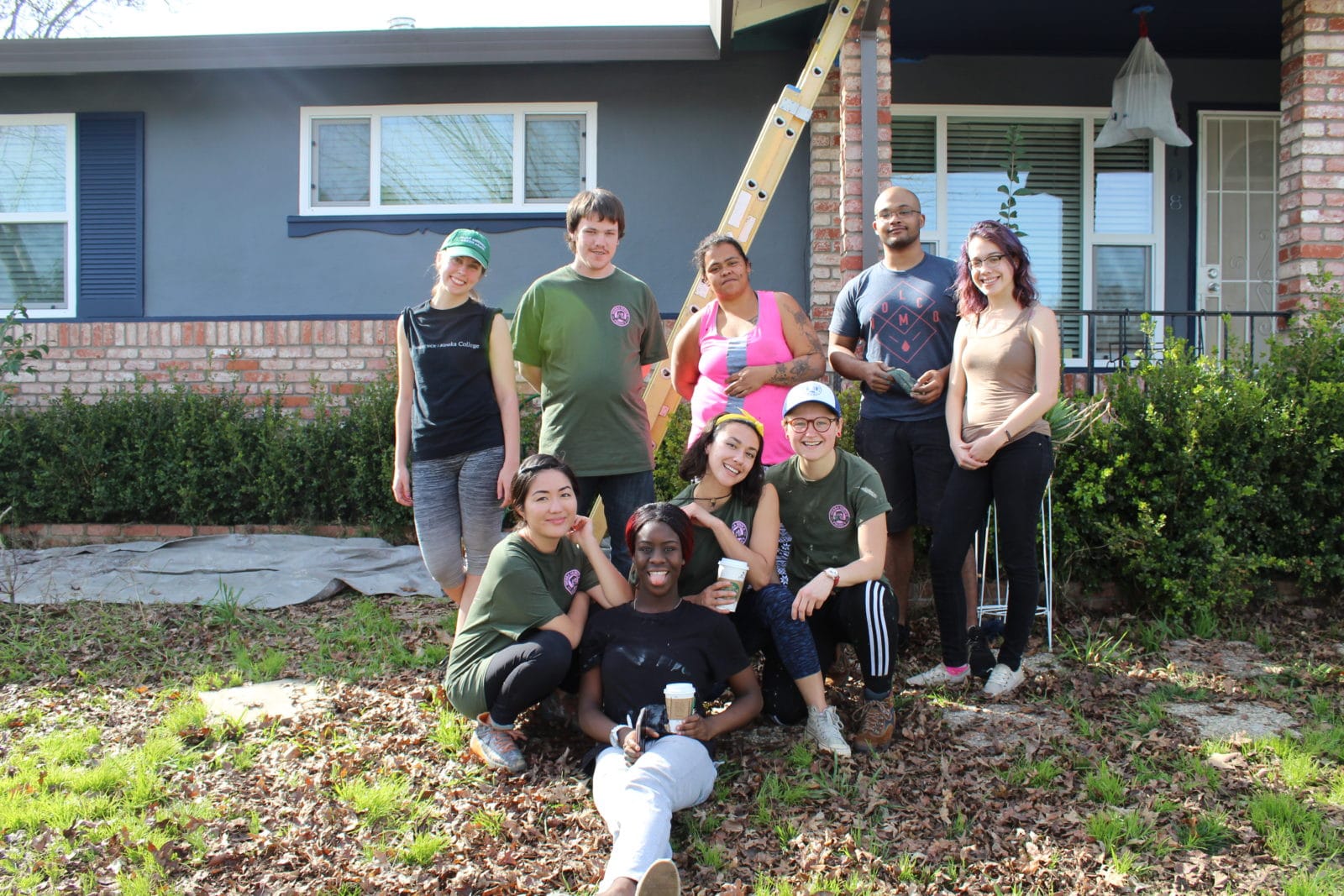 Volunteer with us!
Church, youth, school, and service groups are all invited to volunteer to impact the lives of our Sacramento neighbors. Volunteer days are free and require no special training!
Corporate Teams: Project in a Box
Volunteering together on a worthwhile project is the perfect teambuilding activity for your work group. Project coordination, lunch, materials, and tools provided, all skill levels welcome!
Individuals Are Welcome
Want to help your community? Not part of a group? Need volunteer service hours? Individuals are encouraged to join your neighbors and signup to volunteer. Bring your friends.
Request Home Repair
Are you a homeowner in Rancho Cordova or North Sacramento in need of homer repair services? Learn about our home repair program and submit a request for service.