We are proud to share career opportunities from fellow organizations in the faith and community service community. E-mail our central office staff if you have a job posting you'd like us to share.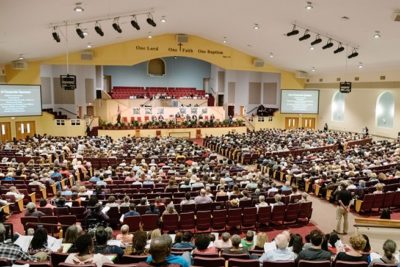 The Direct Action and Research Training Center, Inc. (DART) is a national network of 23 faith-based community organizations that unite congregations across racial, religious, and socioeconomic lines to pursue justice. DART organizations seek long-term, sustainable improvements at a systemic level.
DART organizations engage in direct action assemblies in which thousands of people from a cross-section of faith traditions publicly hold decision-makers accountable on solutions to serious local community problems. DART organizations' recent victories include: multi-million dollar investments in affordable housing, increased access to primary health and dental care, statewide legislation to rein in the payday loan industry, implementation of restorative justice practices in public schools, decreasing the high number of juvenile arrests for non-serious offenses, and expanding opportunities for people released from jail/prison.
DART is hiring community organizers in Florida (St. Petersburg, Ft. Lauderdale, and Miami) and in Richmond, Virginia. DART offers a starting salary of $39,064/year, plus benefits. Relocation cost reimbursement is available.
Required Qualifications:
Core passion for justice and equality
Exceptionally strong work ethic
Willingness to be trained to work with religious institutions
Excellent relationship building skills
Ambition for a long-term career in community organizing with DART (minimum 3 years)
Bachelor's degree or equivalent work experience
Access to a reliable car
To view the full job posting, or to apply, visit the DART Center website. Questions? E-Mail hannah@thedartcenter.org or (202) 841-0353