Please Contribute to SSP's Success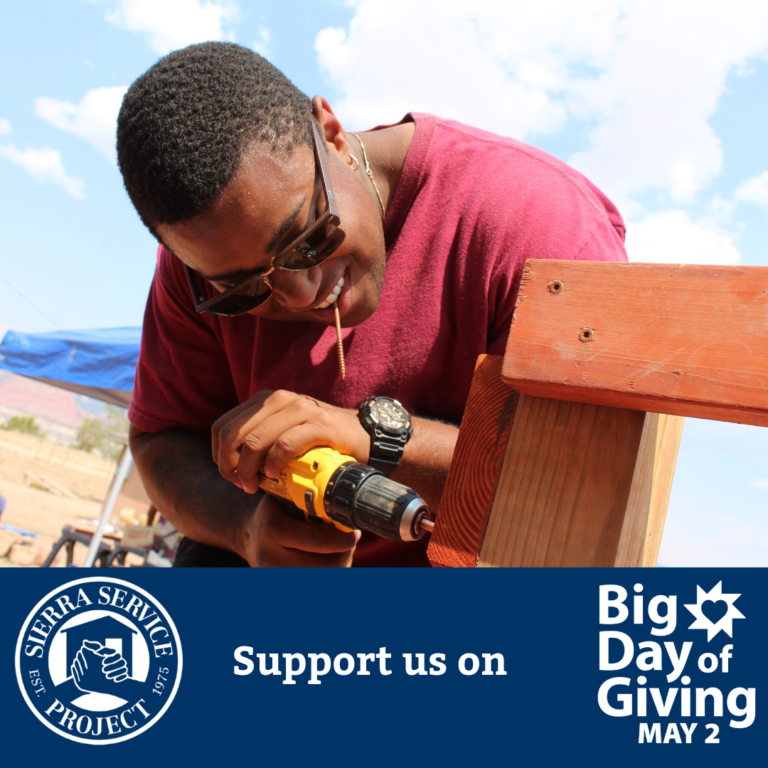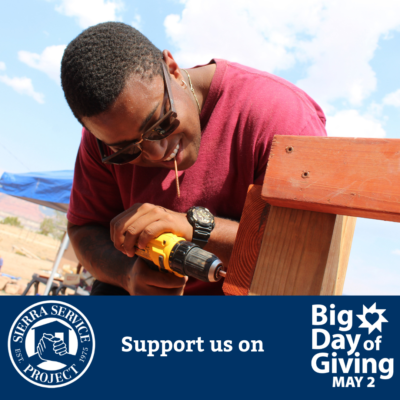 Forty percent of our budget is provided by individuals like you. This generosity enables us to provide $75,000 in scholarships this year to SSP's programs. Without this, several hundred teenagers would not be able to experience the joys of welcoming community and serving others with Sierra Service Project.
Sierra Service Project is an independent 501(c)(3) nonprofit organization incorporated in the state of California. All donations to SSP are fully tax deductible. Learn about SSP's finances.
Through Friday, May 3rd, all donations made through this page will be applied toward SSP's total for Sacramento's Big Day of Giving! All donors who make a gift during this time will receive a 2019 SSP t-shirt, which will be mailed in early June. Thank you for supporting SSP!