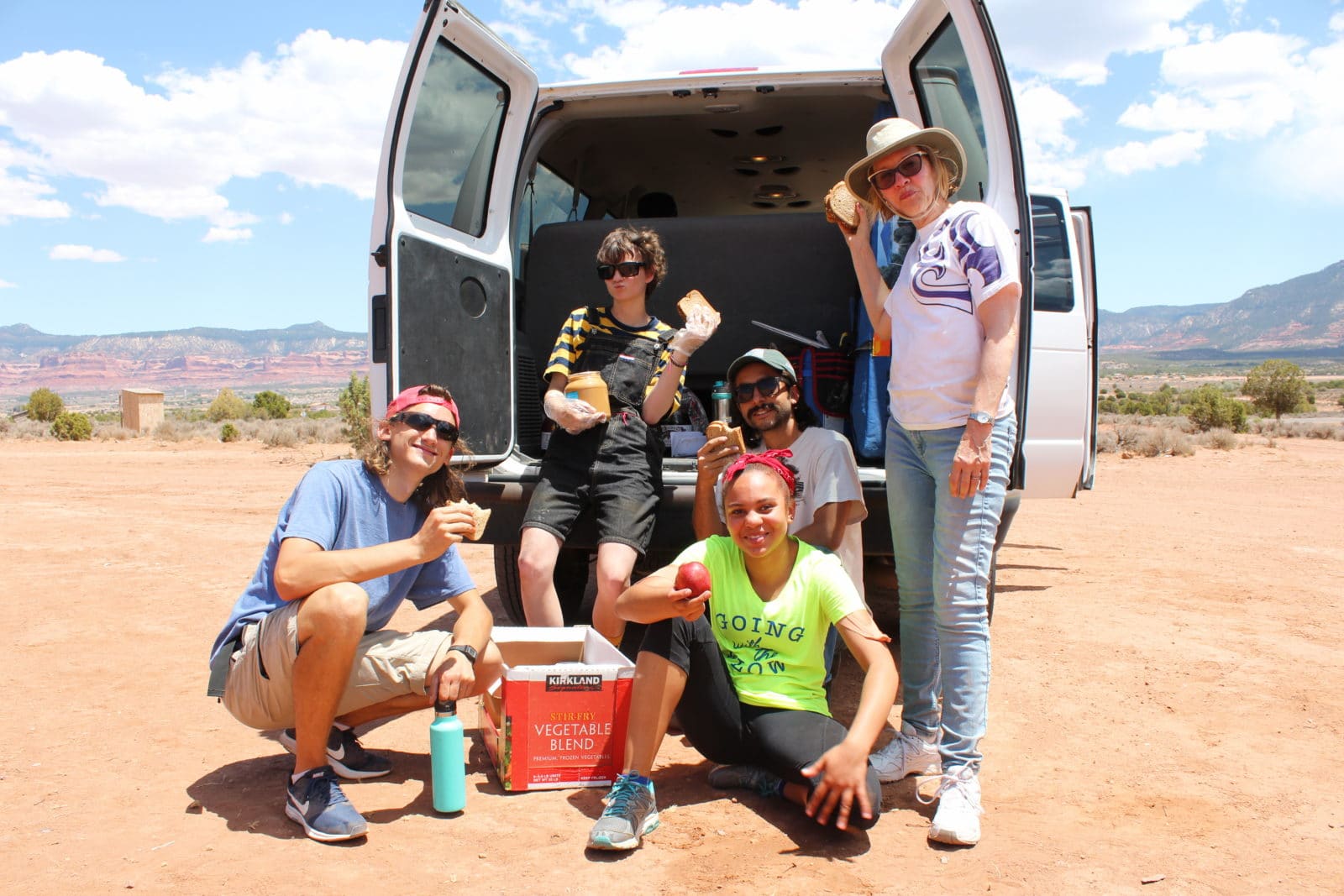 General Scholarship Fund
An integral component of SSP's mission has always been to make our programs accessible to anyone who wants to participate. Our commitment is that no youth should be excluded from participating due to lack of finances. One way we live this out is through our scholarship fund for volunteers!
In 2019, SSP awarded over $80,000 in scholarships to almost 500 participants in need (more than 30% of our volunteers). We hope to continue providing substantial scholarships for youth with financial need to participate in our programs.
"Sierra Service Project was a great experience because I met a lot of teens from different places, helped others, and had fun learning about God and Jesus. Going to SSP on a scholarship made it more affordable for my family. Thank you very much; it made a big difference in my life."
Donations from generous family foundations that support low-income teens have allowed us to increase our overall scholarship funds. SSP has plentiful funds available for scholarship awards in 2020, with focus on particular geographies across the Western United States. We hope these funds will allow for even more volunteers to participate in the SSP experience.
Regional Scholarships Available
Groups or individuals from specific regions throughout the Western United States can also take advantage of our region-based scholarships! We are grateful for our generous donors who invest in teenagers' futures.
Central Valley District Scholarship

Serves: All volunteers from Central Valley District churches in the California-Nevada United Methodist Conference
Donor: Central Valley District Union
Amount available: $75 per volunteer
Halle Scholarship

Serves: Low-income youth from the state of Arizona
Donor: Diane and Bruce Halle Foundation
Amount available: $10,000
Lowell Berry Scholarship

Serves: Youth from California's Alameda and Contra-Costa counties
Donor: Lowell Berry Foundation
Amount available: $3,000
LITFF Scholarship

Serves: Ethnically diverse youth volunteers from West District churches in the California-Pacific United Methodist Conference
Donor: Living Into the Future Foundation (LITFF)
Amount available: $2,105
How to Apply:
Scholarship applications for the upcoming summer open October 1. While the priority deadline to apply is January 15, we continue to accept applications on a rolling basis, and offer awards as funds are available.
If you represent a volunteer group, complete the Group Scholarship Application to explain your group's needs. Anyone signed up as an individual volunteers (not connected to a group) is also invited to apply, using the Individual Scholarship Application.
Contact the SSP office with any questions!
(Priority due date January 15)
(For registered volunteers not attending as part of a group)
Want to Support SSP's Scholarship Program?
Our scholarship program relies on the generosity of supporters who believe in the value of the SSP experience. To continue making this experience accessible to youth from all backgrounds, consider becoming a donor!