Mission Statement
"Building faith and strengthening communities through service to others."
SSP is an ecumenical Christian non-profit organization providing life-changing experiences through acts of service repairing homes in rural and urban communities. We invite middle school and high school youth and young adults to experience the profound power of serving people who have a culture and life experience different from their own.
During our domestic summer program each year, approximately 1,250 youth and 250 adult volunteers from 125 churches and 35 paid summer staff live, worship, and work together on 5 different site locations. Together, their work results in 80 safer, drier, and more comfortable homes and community centers.
Inclusion Statement
SSP is an affirming and welcoming community that celebrates the lives and love of all people. We welcome LGBTQ+ individuals and people of color who have too often been excluded from leadership and full participation within traditional communities of faith. We are rooted in the unique experiences and identities of all members of our community, which form the foundation of our work.
As people of faith, we strive to live in tandem with creation, rather than in opposition to it. To do so means welcoming all people to be a part of our community as their authentic selves, regardless of race, socio-economic status, gender and its expression, sexual orientation, or ability. Our passion for justice, love, and equality has no limits. Together we seek to be bearers of goodness, so we might truly open minds, hearts, and doors.
Read more about Sierra Service Project's history and theology.
Central Staff in Sacramento
Megan Walsh
Executive Director
Megan Walsh started as an intern in the SSP office in 2009. Since then she has served as the Director of Programs, and transitioned into the Executive Director position in April 2018. She has a professional degree in architecture from the University of Oregon and worked for five years on summer staff. She participated as a youth at SSP once with Fremont United Methodist Church in Portland.
Megan enjoys screen printing and making art with friends, running and volunteering with Fleet Feet Racing Sacramento, and walking her dog and SSP's Bark Director Lahti.
Jake Bailey
Business Manager
Jake Bailey has been the Business Manager since 2013. He received a Bachelor of Science in business with a focus in accounting and a Bachelor of Arts in women's and gender studies with distinction from Sonoma State University. Jake attended SSP four times as a youth with the First United Methodist Church of Loomis, and volunteered for a week as a Staff-In-Training.
Jake likes playing board games, reading, biking, stand-up-paddle boarding, visiting Disneyland, watching Broadway musicals, and spending time with his niece and nephew.
Veronica Russell
Director of Volunteers and Outreach
Veronica Russell has been SSP's Director of Volunteers and Outreach since 2014. She holds a Bachelor's in Interpersonal Communications and minor in Religion from Pepperdine University. Prior to joining SSP HQ, Veronica served as a youth through Point Pleasant United Methodist Church, as a staff-in-training, and on summer staff.
Veronica enjoys travel, storytelling, languages, cooking, yoga, and spending time outdoors. She is passionate about personality tests, the well-placed pun, and the intersection of faith and service.
Adam Vargyas
Director of Development
Adam has a 20 year history with Sierra Service Project, stretching all the way back to his first year as a youth volunteer in Upper Lake, California in August of 2000, to five years as a summer staffer, and two as an adult volunteer. He holds a bachelor's degree in history from California State University, San Bernardino, and seven years of experience in nonprofit programming and fundraising.
Adam lives in East Sacramento with his wife Laureen, a fellow SSP veteran (they met as summer staff in 2007). They enjoy travelling, volunteering at their local church (Sacramento First UMC), and relaxing at home with their two cats.
Sarah Reynolds
North Sacramento Program Manager
Sarah has a nine year history with SSP before joining the office; five as a volunteer with Church of the Good Shepherd and four on summer staff. She most recently served as Site Director in Spokane 2019. She holds a Bachelor's degree in Political Science and Socio-Legal Studies from the University of Denver.
Sarah loves to be outside, soaking up the sun with friends and family, especially while camping. She enjoys reading, puzzles, and trivia.
Elliott Sisterson
Rancho Cordova Program Manager
Elliott started at SSP as a youth volunteer for seven summers, and participated in Weekends of Service. He is from Sacramento, and is a member at Westminster Presbyterian Church. He spent a year in New Orleans as a part of the Young Adult Volunteer program through the PC(USA) where he worked in a local school and lived in intentional Christian community, and has worked a couple summers at Westminster Woods camp and conference center as a camp counselor. He is taking classes at Cosumnes River College focusing in digital media.
Elliott enjoys reading, movies, TV shows, games, and travelling.
Bob Elam
Project Consultant
Bob Elam is SSP's Project Consultant. He has been with SSP for over a decade.
He is a former contractor and likes to spend time at Lake Tahoe with his wife and two grown children.
Kelsie Currie
Lake County, CA
Kelsie Currie first got involved with SSP in 2010 as a youth in Teec Nos Pos, AZ with Riviera United Methodist Church. She has since served as a Food Service Coordinator in Stockton in 2016, and as a Spiritual Life Coordinator and Site Director in Smith River for 2017, 2018 and 2019. She is excited for the opportunity to serve as a Site Director for the Lake County team as we move toward a summer of SSP at home. She recently graduated from the University of San Diego with a degree in Psychology. Kelsie currently works as an Youth Development Specialist in an Alternative Education School in South Bend, IN. She is passionate about rollerblading, playing guitar, building up others and making the most out of any situation!
Bruce Ferguson
Smith River, CA
Bruce Ferguson began his involvement with SSP in 2013 as a youth at the Los Angeles site with The Fountains UMC. He has since served as a youth volunteer and as a Construction Coordinator in Smith River during the summers of 2018 and 2019. He is stoked to be returning to the Smith River team for his third year, as the Site Director this time. Although the program is online, he is still ready to encourage the best environment possible for all SSP participants. Bruce currently attends Northern Arizona University and is pursuing a degree in Mechanical Engineering. He enjoys hiking, backpacking, and mountain biking.
Ryan Forletta
San Diego, CA
Ryan Forletta first got involved with SSP in 2016 as a youth in Smith River with Santa Clarita UMC. He has since served as a Construction Coordinator and a Spiritual Life Coordinator in San Diego during the summers of 2018 and 2019. He is excited to be returning to San Diego for his third year, this time as the Site Director. He will also serve as the 2020 San Diego Regional Coordinator planning Weekends of Service and Alternative Breaks. Ryan currently attends UC Santa Barbara and is studying Spanish and teaching English as a second language. He enjoys skiing and long walks on the beach.
Caroline Hines
Chiloquin, OR
Caroline served five summers as a youth volunteer with the UMC of Half Moon Bay, and one as an individual. She served on summer staff as a Construction Coordinator in San Diego in 2017, a Food Service Coordinator in Chiloquin in 2018, and the Spiritual Life Coordinator in Chiloquin in 2019. She is excited to be serving on the Chiloquin team for her third year, this time as the Site Director. Caroline studies music at UC Santa Cruz, so she enjoys making music with her friends, as well as hiking and admiring the clouds.
Sean Neades
Tsaile, AZ
Sean first started with SSP as a youth volunteer in 2017 in Tsaile. Since then, he has served in San Diego as a Food Service Coordinator and in Smith River as a Spiritual Life Coordinator. He is looking forward to serving the Navajo Nation again as the Tsaile team's Site Director. Sean is currently majoring in Religious Studies at UC Riverside and plans to go into seminary to pursue a position in Pastoral Ministry. In his spare time, Sean enjoys going on long hikes, playing board games, and spending time outdoors with friends.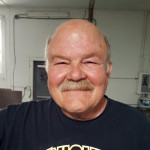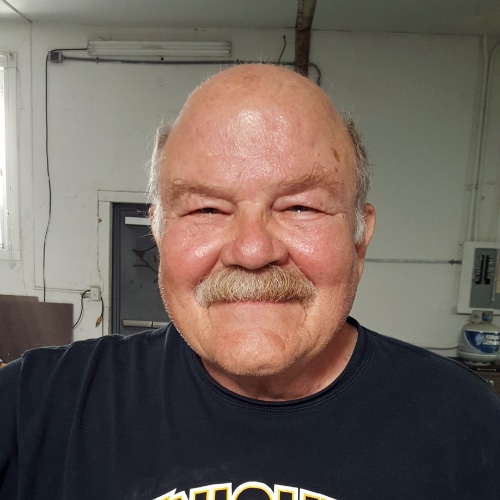 Butch Henry
Butch Henry has been a long-time volunteer at SSP's central office in Sacramento. His son is an SSP staff alumni, Greg Henry. Butch is very involved with his home church First United Methodist Church of Loomis and his son's farm in Placerville, Full Moon Farm. Butch has cycled 40 and 41 miles with the central team in honor of SSP's recent anniversaries.
Thank you Butch!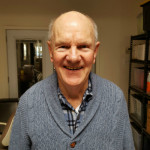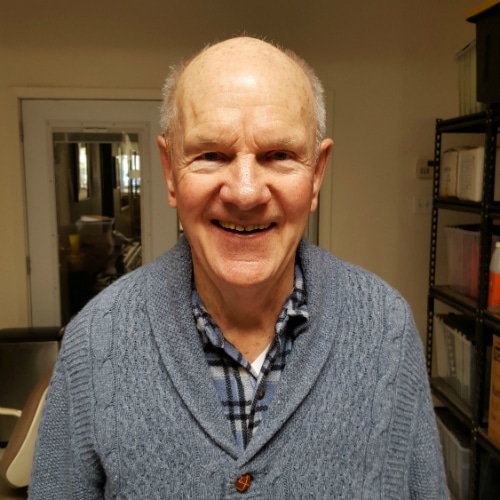 Rev. Dave Hinshaw
Rev. David Hinshaw is a retired United Methodist pastor. A native of Wisconsin and passionate Green Bay Packers fan, Dave had a long career serving churches throughout Wisconsin before retiring in Sacramento. He is a West Point graduate and railroad buff, among many other things!
Thank you Dave!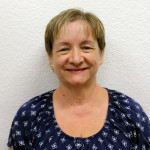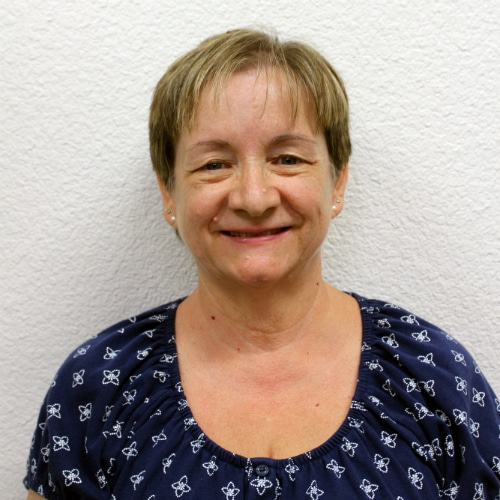 Linda Klaman
Linda Klaman is a retired Occupational Therapist and member of St. Mark's United Methodist Church in Sacramento. Her daughter is an SSP staff alumni and current SSP group leader, Holly Kennedy. Linda is an avid gardener and often shares her bountiful produce with the team. Since April 2015, Linda has volunteered almost ever week in the office for over 300 hours!
Thank you Linda!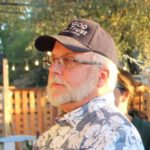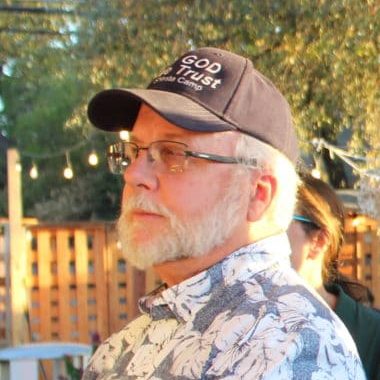 Hank Smith
Hank Smith joined the Wednesday morning volunteer crew in 2018. He is a Navy veteran and has lived all over the West Coast. Hank's specialty is welding, but he can make a wonderful sculpture out of wood with a chainsaw and chisel! Hank has attended SSP with his church, Point Pleasant United Methodist Church in Elk Grove, California.
Thank you Hank!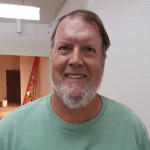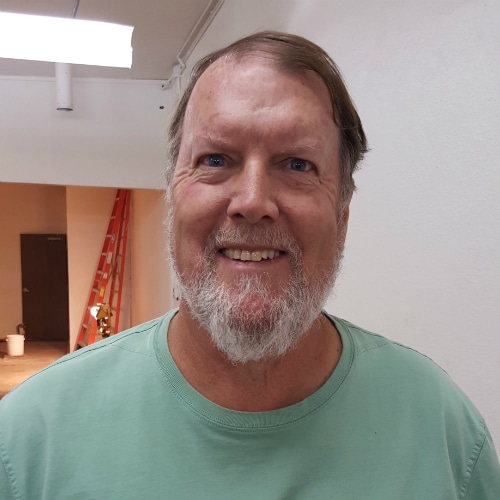 Charlie Wingo
Charlie Wingo has been a long-time volunteer at SSP's central office in Sacramento. Charlie has three adult children who all attended SSP during their teen years. He is very involved with his home church First United Methodist Church of Loomis. Charlie has cycled 40 and 41 miles with the central team in honor of SSP's recent anniversaries.
Thank you Charlie!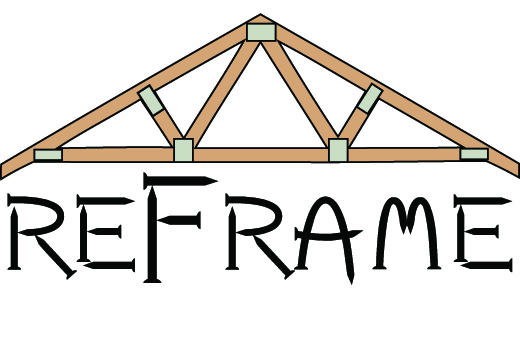 ReFrame Association
Sierra Service Project is proud to be a founding member of ReFrame Association, a network of 45 home repair nonprofits from around the country. Together, we repaired 8,563 homes with 73,587 volunteers in 2018. Every November, SSP's Central Staff participates in the ReFrame Conference to learn, grow, and connect with other leaders in nonprofit home repair. By sharing best practices and bringing expert resources to leaders, our organizations operate more efficiently, proactively, and successfully to eradicate substandard housing in the communities we serve.